New Release of S3GRAF v9.1
S3GRAF provides functionality to quickly and efficiently visualise and analyse reservoir simulation data. Version 9.1 introduces the new Workflow Manager feature.
The Workflow Manager can capture a typical reservoir engineering task, to automate and standardise that task with a single click of a 'Run' button. Plotting, creating new quantities and performing 3D analyses can all be easily accomplished.
The Workflow Manager presents default workflows loaded with v9.1 in a navigable list containing a hyperlink to the relevant support portal article. Each article explains the workflow in full detail with screenshots.
The user can then select a workflow and edit the input parameters or well filters etc, based on the loaded data.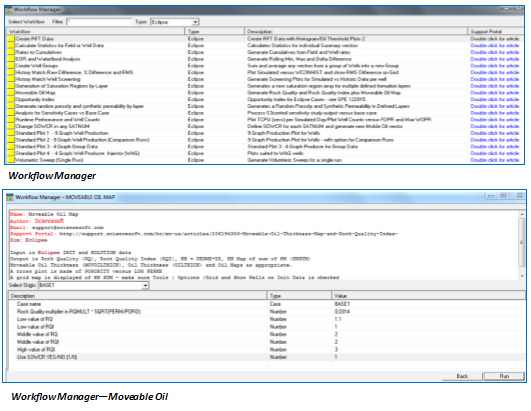 Simply select and press 'Run' for the Moveable Oil Map workflow and the relevant new quantities are created e.g. along with 3 grid displays (Oil, Moveable Oil, KH SUM) and a cross plot of Poro v Perm are created.
Other new features include:
New User Functions
Create RFT Data based on Solution Data Perforation Locations
RFT Layer Lines to label formation names and depths on any RFT plot
New Statistical Calculations and Export Option for P10 P50 P90 ranking of ensemble curves
Improved Eclipse H5 File Support
VIP/Nexus ALIAS File Support Extended
UTCHEM/UTCOMP Corner Point Grid Support
Graph Search with Completions Indices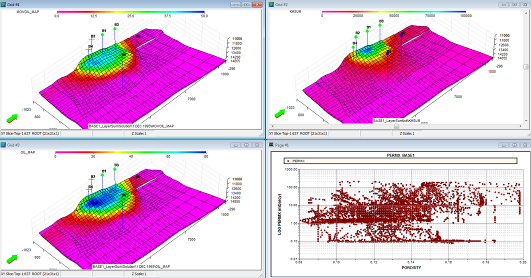 Sciencesoft support engineers will work with our customers to create custom workflows for company use, for instance, preferred standard plots.
Our support engineers can quickly create new workflows when customers make a request. Please email support@sciencesoft.com for further information.
Sciencesoft in Education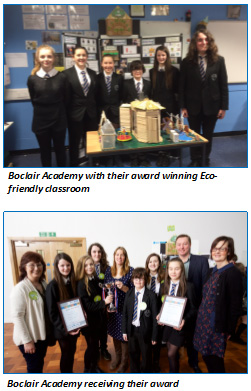 Go4SET is an initiative which gives 13/14 year old pupils the chance to take part in a ten-week science project. It aims to promote careers in Science, Engineering and Technology. Each school team is allocated a 'Company Mentor', who guides the team throughout the project and offers insight into the world of 'real work'.
Sam Murdoch of Sciencesoft has mentored the teams in the prevoius two years, winning on both occasions! This year the team from Boclair Academy in Bearsden were mentored by Martin Craigen who is a Senior Software Test Engineer at Sciencesoft.
The pupil's chosen project was to build an ecologically-friendly classroom. The pupils from Boclair Academy had to produce a report and model which they then presented on assessment day on 4th February at the University of West of Scotland in Paisley and scooped up first prize.
Well done to Boclair Academy and Martin Craigen!
Sciencesoft in numbers
What Sciencesoft users say...